Acharya Vinoba Bhave Rural Hospital offers services with advanced technologies as a cost-effective tertiary care.
Centre for Regenerative Medicine.
The AVBRH has distinction of establishing Centre for Regenerative Medicine. (CRM) , which is the first of its kind in the Region and the Country. It has a fully established Clinical and Platelet labs, with advanced facilities for platelet separation and molecular studies and imparting concentrate for variety of conditions including Bone healing , Musculotendon healing , Osteoarthritis and Wound healing.
Under the director Dr. Sandeep Shrivastava, Director & Professor of Orthopaedics , the Institute has developed a far reaching technique for wound healing - STARS technique , with which , difficult to treat wounds are being successfully treated with autologous Platelet Rich Plasma. This includes Pressure sores, Diabetes Ulcers , Compound Fractures , Infected wounds , near gangrenous wounds etc. With STARS based Autologous Platelet Rich Plasma treatment the need for intense intervention with drugs , surgeries and costly dressings etc is not needed any more.
In this century the Regenerative Medicine is all set to take lead for next generation health solution particularly related to these problems. Platelet being a key regenerative medicine product has huge potentials for repair and regeneration of various disorders. The CRM would lead this futuristic medicine establishing different practices across medical disorders. The aim of CRM is to establish a cost efficient, safe practices for such treatment.
We hope to bring smiles to millions who suffer due to intractable wounds and lessen their morbidities. Our Website: www.starstherapy.in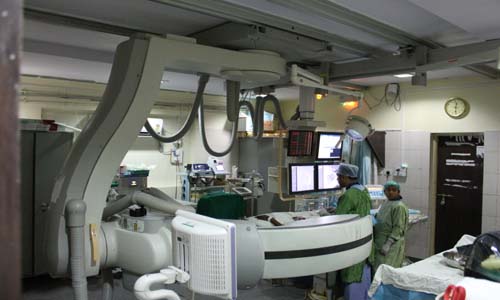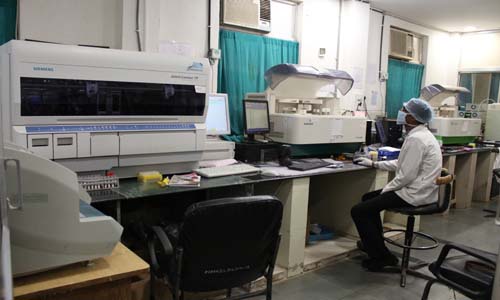 It is a highly integrated therapeutic solution. It expands the role of clinical services in various fields including cancer biology, cardiology, vascular occlusions and many more.
Peripheral and Carotid Angioplasty
Embolization
Endovenous laser ablation
Radio Frequency ablation for malignant tumors
Diagnostic Imaging

Magnetic Resonance Imaging
Computed Tomography Scan
DSA Lab
Mammography
Ultrasonography
X Rays

Laboratory services

Clinical Biochemistry
Clinical Microbiology and Serology
Clinical Pathology
Cytopathology
Hematology
Histopathology
Molecular Lab RT PCR

Other Diagnostic Services

2 D Echo
Audiometry
EEG
EMG
Holter Monitoring
Spirometry
Treadmill test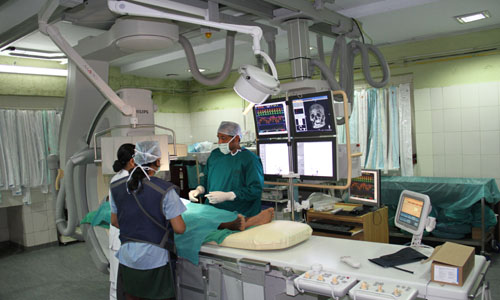 Ambulance Services 24x7 with ACLS
Blood Bank with Component
Psychology
Occupational Therapy & Rehabilitation
Physiotherapy
Audiology & Speech Therapy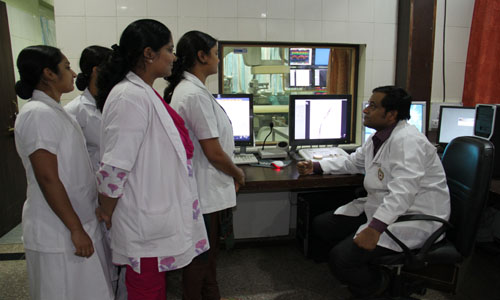 Broad Specialty
The following are the Broad Speciality at Acharya Vinoba Bhave Rural Hospital.
 Anesthesia & Pain Management
 Clinical Nutrition & Diabetics
 Dermatology
 Surgery
 ENT
 Internal Medicine
 Laboratory Medicine
 Obstetrics and Gynecology
 Ophthalmology
 Psychiatry
 Physiotherapy & Rehabilitation
 Pulmonary Medicine
 Radio-Diagnosis & Imaging
 Pediatrics
 Oral Surgery
 Respiratory Medicine
 Orthopedics
Read more
Book Appointment
Super Specialty
The following are the Super Specialty at Acharya Vinoba Bhave Rural Hospital.
 Critical Care
 Cardiology
 Cardiac Surgeries
 Interventional Radiology
 Neurosurgery
 Gastroenterology
 Nephrology
 General Surgery
 Surgical Oncology
 Medical Oncology
 Urology
 Neonatology
 Radiation oncology
Read more
Book Appointment